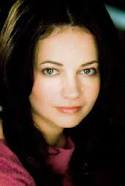 About Marÿke
Marÿke Hendrikse is a voice actor that was born in the Bahamas before immigrating to Canada. She has had many roles such as Gilda and Sonata Dusk in the Generation 4 My Little Pony Friendship is Magic, Susan Test in Johnny Test, and both the Principal of Cornbury Middle School and Tyler's love interest, Amy Anderson in Supernoobs.
Trivia
References
Ad blocker interference detected!
Wikia is a free-to-use site that makes money from advertising. We have a modified experience for viewers using ad blockers

Wikia is not accessible if you've made further modifications. Remove the custom ad blocker rule(s) and the page will load as expected.